editorial design

Weaving Regional Innovations

typographic solution with "weaved" texts




The cover design takes its inspirations from the term "weave". The keywords from the book are laid out vertically and horizontally, just like weaving threads together. The colours used are cream and green, taken from a coconut that is an important element in the case study quoted in the book. The book carries an honest, unadorned look of a business book, while the soft colours make it approachable at the same time.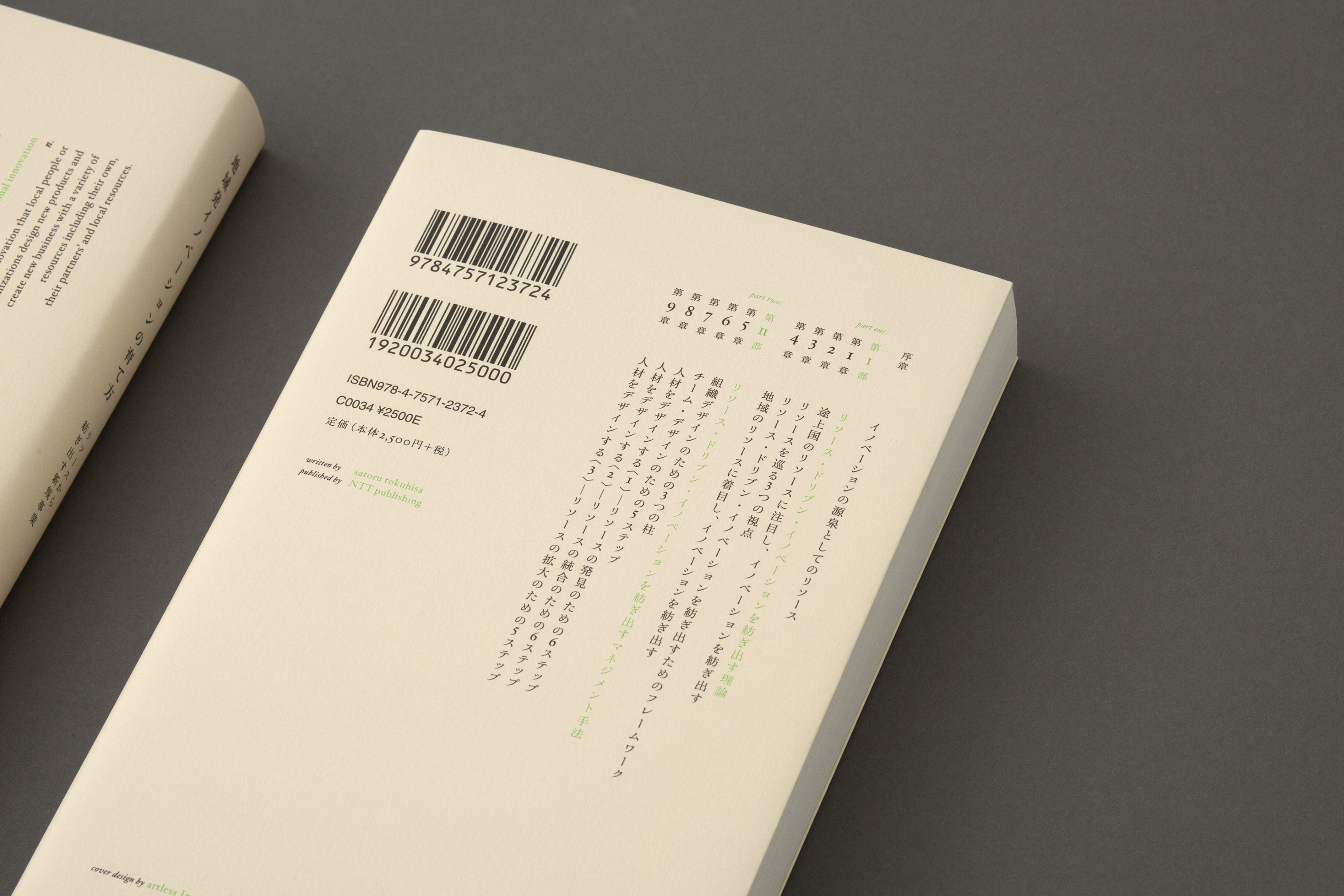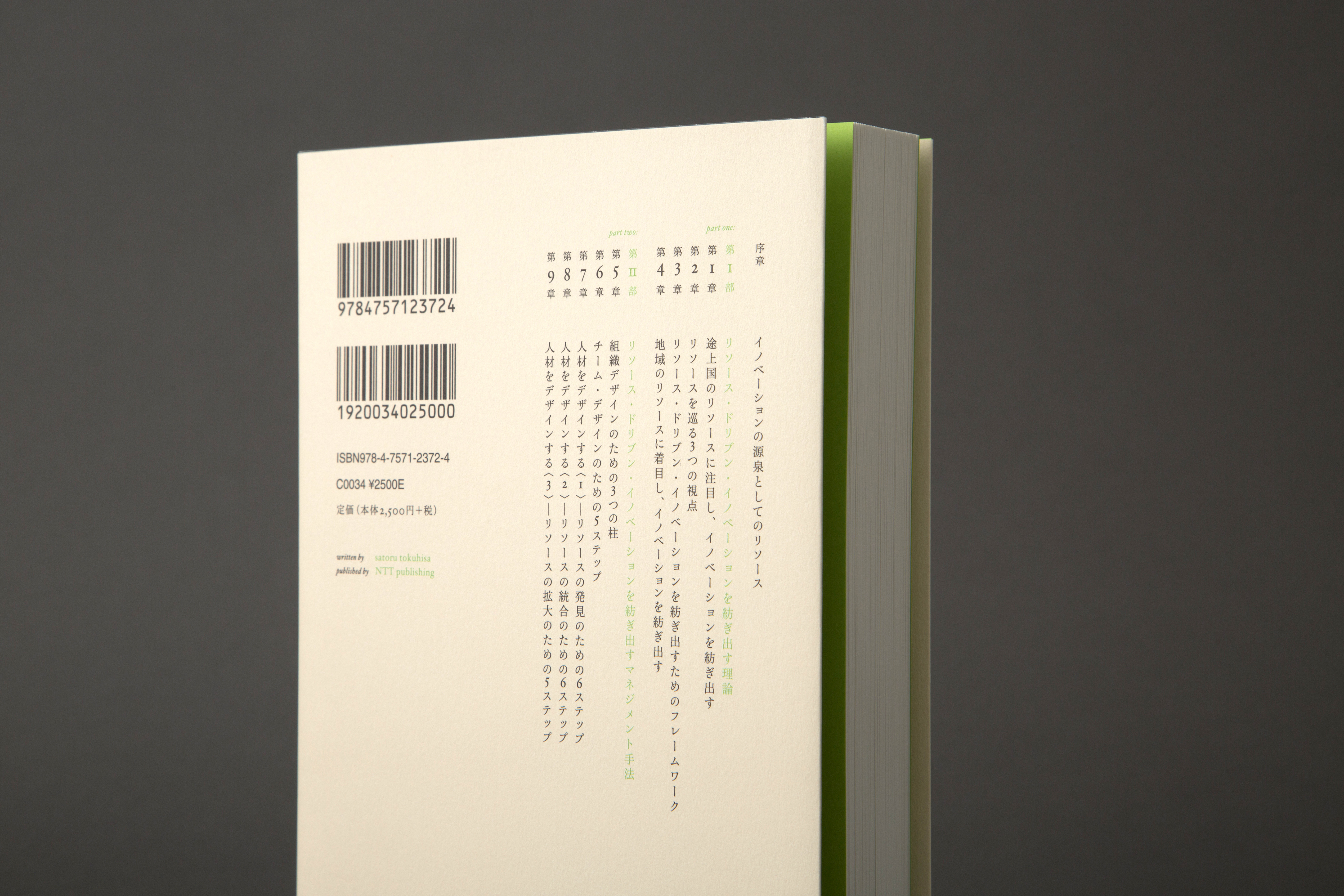 Cover & back cover design


Coconut green paper is used inside the cover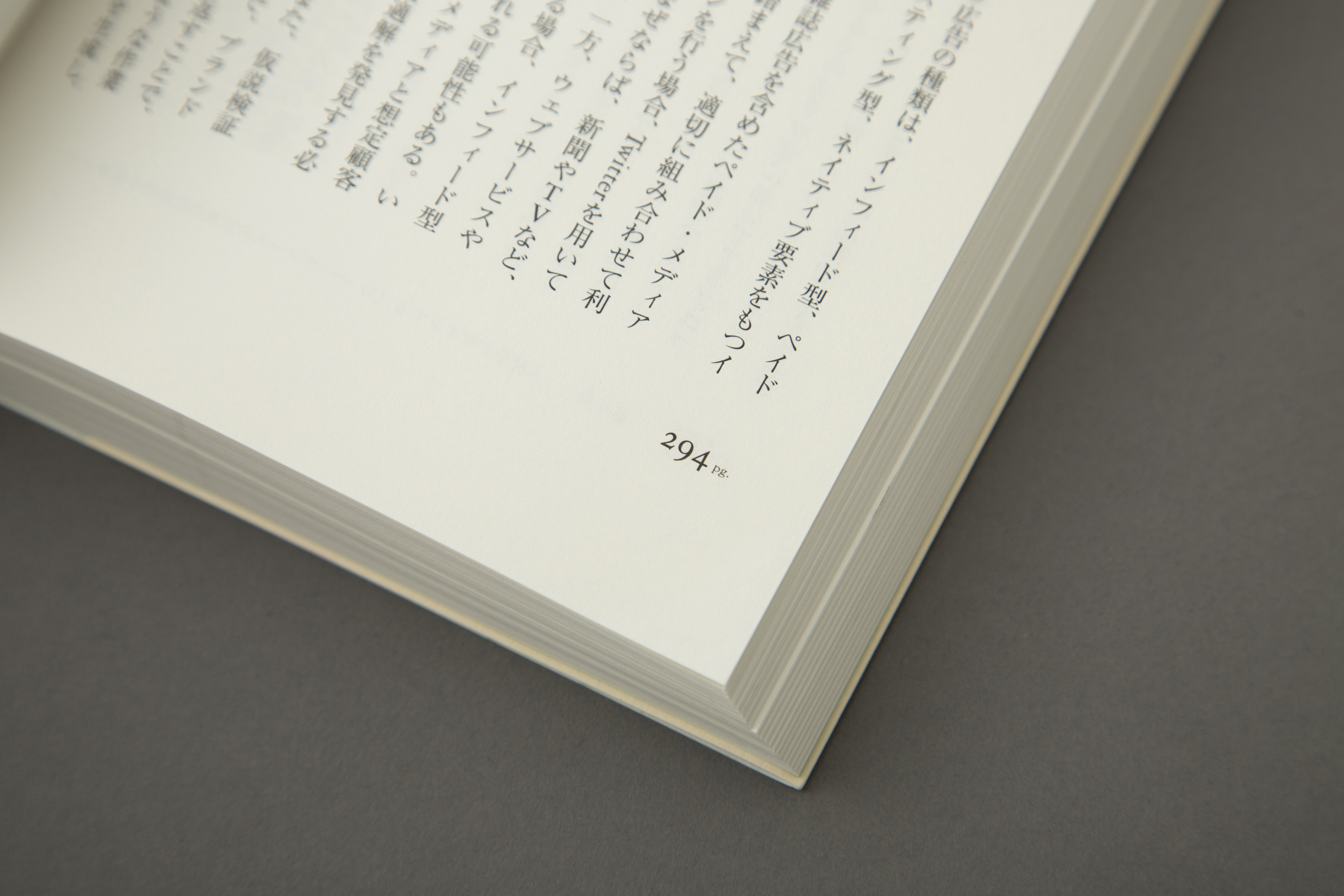 Page number design

Inner cover to be more neutral


The book is available for purchase here.


creds:
art direction: shun kawakami, artless Inc.
graphic design: koyuki inagaki, artless Inc.
project management: asami kinoshita, artless Inc.
photography: yuu kawakami, artless Inc.
author: satoru tokuhisa
publishing & dtp: NTT publishing

MORE WORKS ↓