branding

Takami Holdings Ltd.



Takami Holdings Ltd. is a holdings company that has been running hospitality businesses since 1923. Their philosophy is to put their customers first and not to have spotlight on themselves. We tried to represent such philosophy by the shades of grey, a subtle delicate colour that connects white and black.

Each letter is crafted to add a human touch that resembles a brush stroke.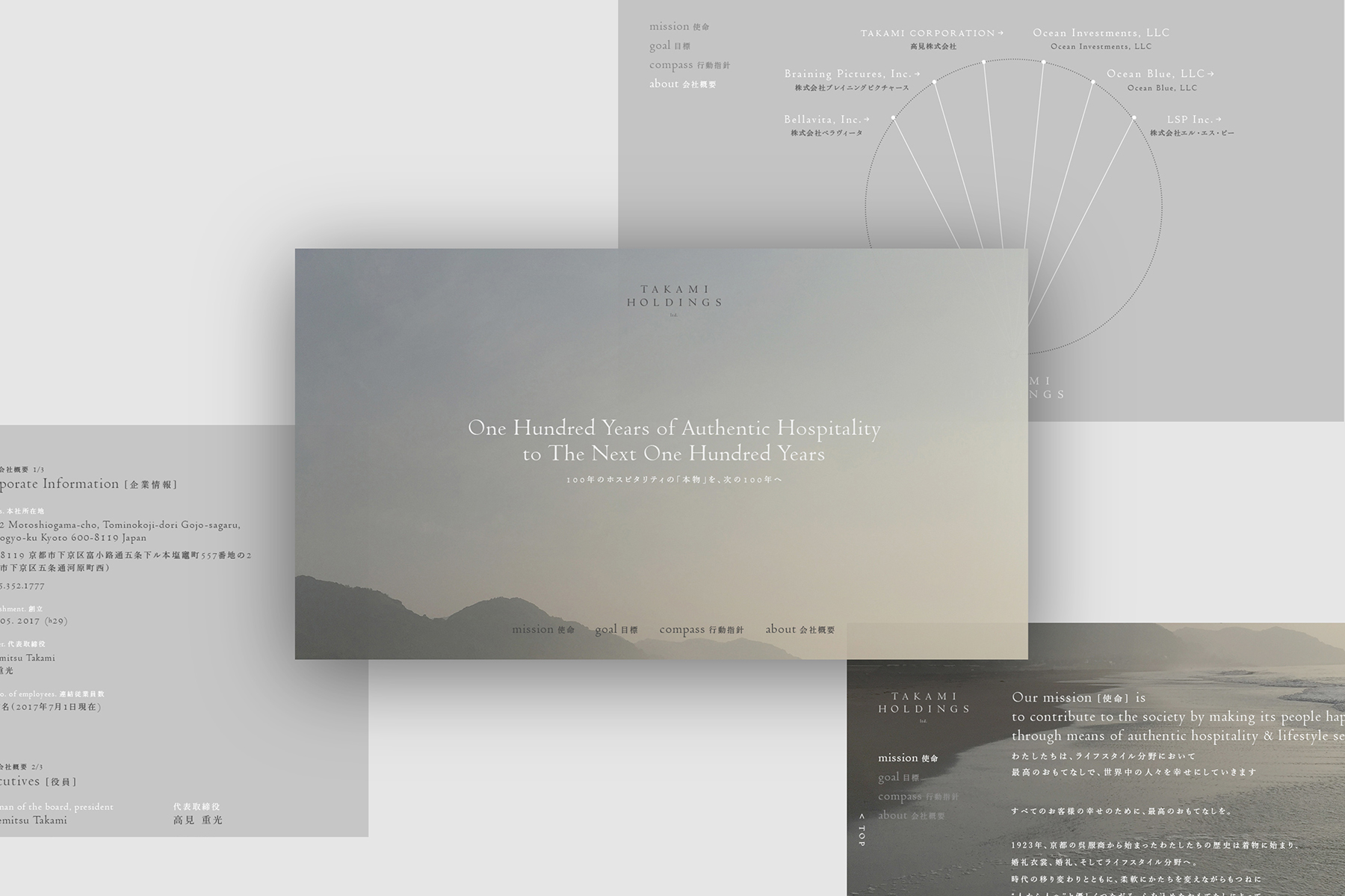 CI Guide
www.takami-hd.com

credits
creative direction: shun kawakami, artless Inc.
graphic design & web design: koyuki inagaki
web photography: koyuki inagaki
photography: yuu kawakami
MORE WORKS ↓